Find us on Soundcloud
​
https://soundcloud.com/nigelsstuff
OR
I feel good at pub event please copy into browser..
​ https://www.youtube.com/watch?v=-WAgLHqpJHg
​ OR
Square Brewery 60's night
https://youtu.be/STDo6rAQhR4
and at.....
​https://youtu.be/nM389J32rTM
This is an ever growing Set list..
But songs include
Suspicious minds She's not there Rhinestone cowboy

I heard it through the grapevine
You've lost that loving feeling
Smoke on the water
The Letter
Badge
I'm a believer

Mustang Sally [really!]
Hey Jude
You got a friend
I shot the sheriff
Roxxane Itchycoo Park
Every breath you take
How long
Dock of the bay
Chasing cars
Knocking on heavens door
No woman no cry
Old love
Living on a prayer
Wicked game
​ Lets stay tog Don't let me be misunderstood
Reason to believe
Run to you
Stand by me
Man of the world
The boxer
Whiskey in the jar
Purple rain
Valerie
Your song
Your sex is on fire
Stairway to Heaven
Simply the best
Black is black
Brown eyed girl Before you accuse me
Just 17
My girl
My Cherie amour
You are the sunshine of my life
Hotel California
Play that funky music
Peaceful easy feeling
Dream a little dream
Pretty woman
Hard to handle
I've got you under my skin
Summer of 69
Build me up buttercup
Baby, now that I've found you
Twist and shout
Take it easy
Rock n Roll (Zep version)
No regrets
Long train running
All right now
With or without you
Wishing well
Superstition
Sweet Caroline
Country roads
​ Many more available,requests accepted.
Powered by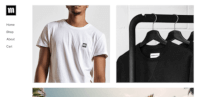 Create your own unique website with customizable templates.